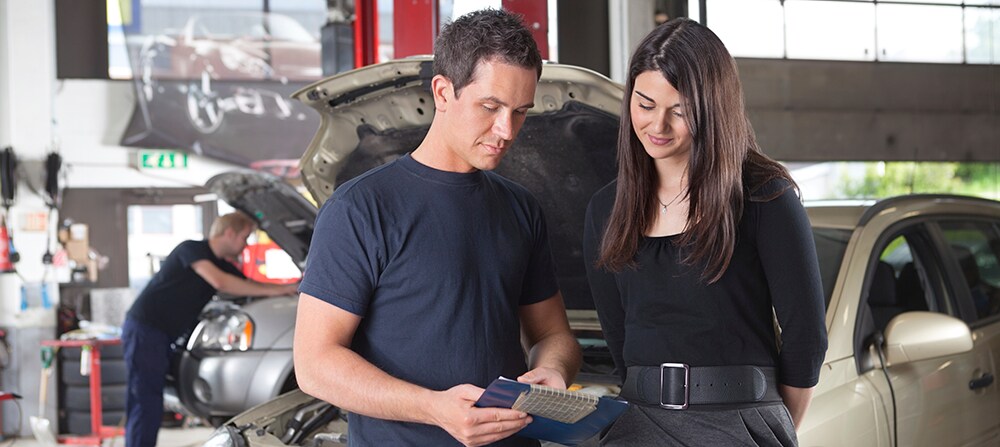 Veterans Ford is Excited to Announce Our New Partnership with Rivertown Collision Center
After an accident, you want to do anything you can to avoid more stress and hassle. And while getting a recommendation for a good body shop in the Metairie area from friends and family can be helpful, you want to know you're going to the best place for your needs.
Now, you can. The team you trust at Veterans Ford is excited to announce that we are now partnering with our friends at Rivertown Collision Center in Kenner, Louisiana. Now, you can enjoy the best service and the best support from start to finish for your entire vehicle ownership experience. We will still be offering our trusted Ford maintenance services right here in Metairie, but we'll be teaming up with the expert staff at Rivertown to handle all major auto body work, collision issues, and other major auto repairs.
About Rivertown Collision Center
This highly-rated body shop is a full-service auto collision repair center located in Kenner, LA. They are Jefferson Parish's most-recommended shop, and we're thrilled to be able to work with them to help our local drivers get the best service. Rivertown Collision Center is just a few minutes away from us along I-10 W, and just about 20 minutes if you take Veterans Memorial Boulevard. If you cannot safely drive your car to the facility, 24-hour towing is available and provided by Doyle's Wrecker Service--another local Metairie business.
If your car or truck is going to be out of commission for longer than you can go without, you can work with either Rivertown Collision or Veterans Ford to get your hands on a loaner or rental car until your vehicle is returned to its pre-collision condition.
See how our new partnership with Rivertown Collision Center will benefit you:
Insurance Claim Management
Rivertown Collision Center works with most major insurers, and is always working to build relationships with even more companies. This means that you can put the worry (and a lot of the paperwork) into the hands of experts, and shrug off some of that post-accident stress.
Collision Repair Estimates and Repair Analysis
Trust the experts to help you get a fair estimate--nothing can replace the practiced eye of a professional who deals with auto repairs day in and out. A member of the Rivertown team will contact you to set up a time for a complete repair analysis so that you can have the most accurate estimate for collision repair cost. If you've already received a current estimate from your insurance, Rivertown Collision Center will accept the standing estimate and work with you to get the right coverage from your insurance.
Limited Lifetime Warranty
All repairs and work done through Rivertown Collision Center come with a limited lifetime warranty that covers what's been done. For as long as you own your vehicle, you'll be able to have total peace of mind. If you're looking for Ford warranty repairs, specifically, call us first to ensure that you're getting full coverage. We'll work with our new partners to make sure that you get the most for your money.